What is a Flat Rate?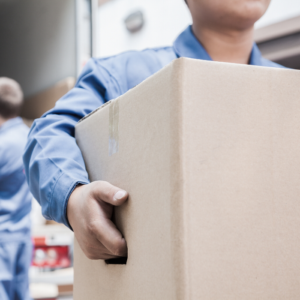 Optima Moving offering, customers an all-inclusive, guaranteed, one-price move. An Optima moving Relocation Consultant will give you an onsite estimate, which will become your actual bill in the end. There are no hidden fees tacked on your bill after the move.
A guaranteed price is based on a guaranteed inventory.  If the inventory changes, it is your responsibility to contact your sales person and adjust the agreement to reflect the updated inventory.  The inventory should be finalized prior to two business days before the move.
Packing and materials for specific items (lamps, wardrobe boxes, electronics and pictures) and of course securing the furniture are included in the price. We do offer packing services and we do sell boxes, but that incurs an additional cost. For a full packing offer, we do recommend an onsite estimate, which we will provide free of charge.
With an Optima moving pricing, there is no incentive for the movers to prolong the move, nor is there an additional charge if it takes longer than expected.  This is a major benefit in terms of peace of mind on the moving day.